Coronavirus (COVID-19) Policies & Guidelines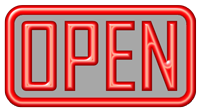 Pastore's Italian Delly is grateful for your long and loyal patronage and for your patience as we navigate the complex rules under which we must operate right now.
We are complying with all local, state, and federal mandates regarding safety and protection from the COVID-19 virus. The two most important points are:
Please wear an appropriate face mask while in the store.
Please observe mandated social distancing rules.
To the best of our ability, we have marked the store with routes and standing positions to help our patrons maintain appropriate distancing. If we are busy, we may ask you to wait outside momentarily and apologize for that inconvenience. Our entire staff is using appropriate personal protective gear and we are maintaining the high standard of cleanliness and food safety for which we have always been known.
Our normal schedule has resumed and is visible on every page, as well as on our regular Hours & Holidays page.
For fastest service, please call 410-825-5316 or FAX 410-825-5314 to order in advance!
As always, we look forward to seeing you soon!
Vince Pastore
Proprietor
Call 410-825-5316 to order or FAX orders to 410-825-5314.
8646 Loch Raven Boulevard, Towson, MD 21286