Click above for additional information about us.
The History of Pastore's Italian Delly
Click any photo to enlarge.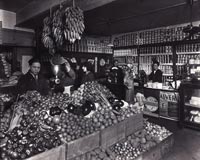 My great-grandfather, Vincent Garofalo, was born in Palermo, Sicily on November 1, 1868. He was a sculptor by trade before coming to America in the late 1800's. He settled in a bustling downtown area of Baltimore known as Little Italy. He crossed the ocean in pursuit of a better life for his family. His proudest moment as a sculptor was when he received a personal letter from Guglielmo Marconi, the Italian born inventor of the first practical radio-signaling system. The inventor was thanking and complementing my great-grandfather on the bust of Marconi, which the artist had sculpted out of fine Italian marble.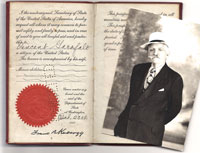 With the continuous influx of Italian immigrants traveling to the U.S., my great-grandfather perceived the tremendous want and need for foods from his beloved homeland. He began to import the comforting foods of Sicily and Italy, such as olive oils, provolone cheese, prosciutto hams, Genoa salamis, a variety of olives, lemons, and many other difficult to find, but certainly treasured Italian foods. That was the beginning of something truly special for our family!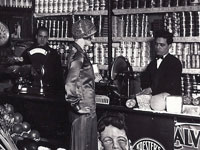 Vincent Garofalo's business thrived from the sale of quality imported Italian foods, crusty Italian bread (baked by Italian immigrants), as well as fresh fruits and vegetables. His wife Cira, and their two daughters, Mary and Rose, eagerly helped out in the family business. Eventually, his two daughters married and brought their husbands into the now well-established Italian food store. When the time was right, Garofalo split the business in half and handed it down to his daughters and their husbands. My grandparents, Mary and Frank Pastore, would take ownership of the Italian food business, and Rose and Tony Giamonna would handle the produce side. This is when Pastore's Italian Foods was born. Mary and Frank continued the tradition Vincent Garofalo started by supplying top quality imported Italian food items to their customers, and building a reputation as one of the finest Italian grocery stores in Baltimore.
Well, as the years passed and my grandparents' family started to grow, two of their boys found themselves in charge of the family business. My father Vince and his brother Mike started growing the business in their own way. The demand for Italian food was so great that they started wholesaling their products to area restaurants, delis, sub-shops, and supermarkets. That move was so successful that they decided to split the business once again. My father would handle the retail side, and my Uncle Mike would navigate the wholesale division. That worked out well for both of them and the two businesses are still going strong today.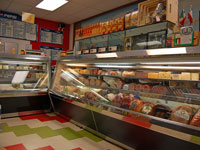 In 1979 my father Vince, with my mother Nellie by his side, moved the business to a new location at 8646 Loch Raven Boulevard in Towson, MD. They worked long hours to ensure the success of the business and to give the public what they wanted, which was great Italian food, coupled with fast and friendly service at the most reasonable prices in town. Once again, the outcome was successful.
I've been involved in the family business for as long as I can remember and I have so many happy memories. I'm very proud of my family's long-standing traditions, and I embrace the idea of creating new traditions for future generations. My philosophy is the same as my great-grandfathers…that is to offer our customers a wide variety of quality Italian foods at reasonable prices, along with fast and friendly service. This philosophy will keep the family business going strong for generations to come.
Grazie,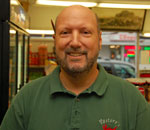 Vince Pastore
Owner
Call 410-825-5316 to order or FAX orders to 410-825-5314.
8646 Loch Raven Boulevard, Towson, MD 21286