Welcome to Pastore's Italian Delly!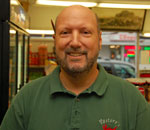 Conveniently located near the corner of Loch Raven Boulevard and Joppa Road for the last 40 years and with family ownership dating back a century, Pastore's Italian Delly is a Baltimore tradition synonymous with fine Italian foods.
Today we serve the growing Towson and Parkville areas with a comprehensive Italian grocery, a long lineup of subs and specialty sandwiches for carryout, first-quality Italian and American delicatessen meats and cheeses and party platters for those special occasions. For your kitchen or an attractive gift we offer a selection of distinctive products like Pizzelle bakers, pasta machines, and hand-painted platters and bowls. Many of our items are imported from Italy.
We're probably best known for our award-winning subs. Some customers call our Italian Cold Cut sub the best in Baltimore and sure enough it consistently tops our list of best sellers.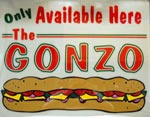 How about a BIG sandwich? The Gonzo Italian Cold Cut sub, a Pastore's exclusive, is made with an entire loaf of fresh Italian bread. This monster is a perennial favorite for parties or even as a meal for 3 or 4 folks. It's also fun - if you've never seen one, it'll make you smile.
We know that our favorites may not be to everyone's taste, so we have over 30 subs and a long list of specialty sandwiches and tortilla wraps. And don't forget our fresh salads, soups, and other side items. Looking for dinner? We've got you covered, with desserts to boot.
If you still don't see what you want, don't despair. We'll be happy to whip up a sub or sandwich to your precise specifications. Just ask!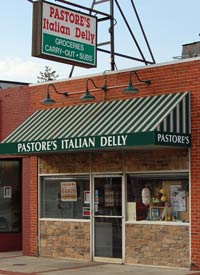 Pastore's Italian Delly is located on Loch Raven Boulevard south of Joppa Road and just up the hill from exit 29 of the Baltimore Beltway. For maps and driving directions, click here.
We're just minutes from the Towson business district. Call or fax early and your order will be waiting for you at lunchtime.
We look forward to seeing you soon!
Call 410-825-5316 to order or FAX orders to 410-825-5314.
8646 Loch Raven Boulevard, Towson, MD 21286